Here Are The Moments When Jack Sparrow Was Almost Caught And About To Killed!!!
The Fight Of The Turning Wheels-
So, when it comes to all the fantastic scenes where Jack was almost going to die, the best one of the whole franchise is the sword fight which took place on Isla Cruces and pits James Norrington against Will Turner against Captain Jack Sparrow.
Two Immortals, Locked In A Battle-
This is the fight that took place between Jack Sparrow and Captain Barbossa. As we all knew, both men are important for the Pirates of the Caribbean franchise. They both had a great fight there coming in and out of the cave which showcased their skeleton.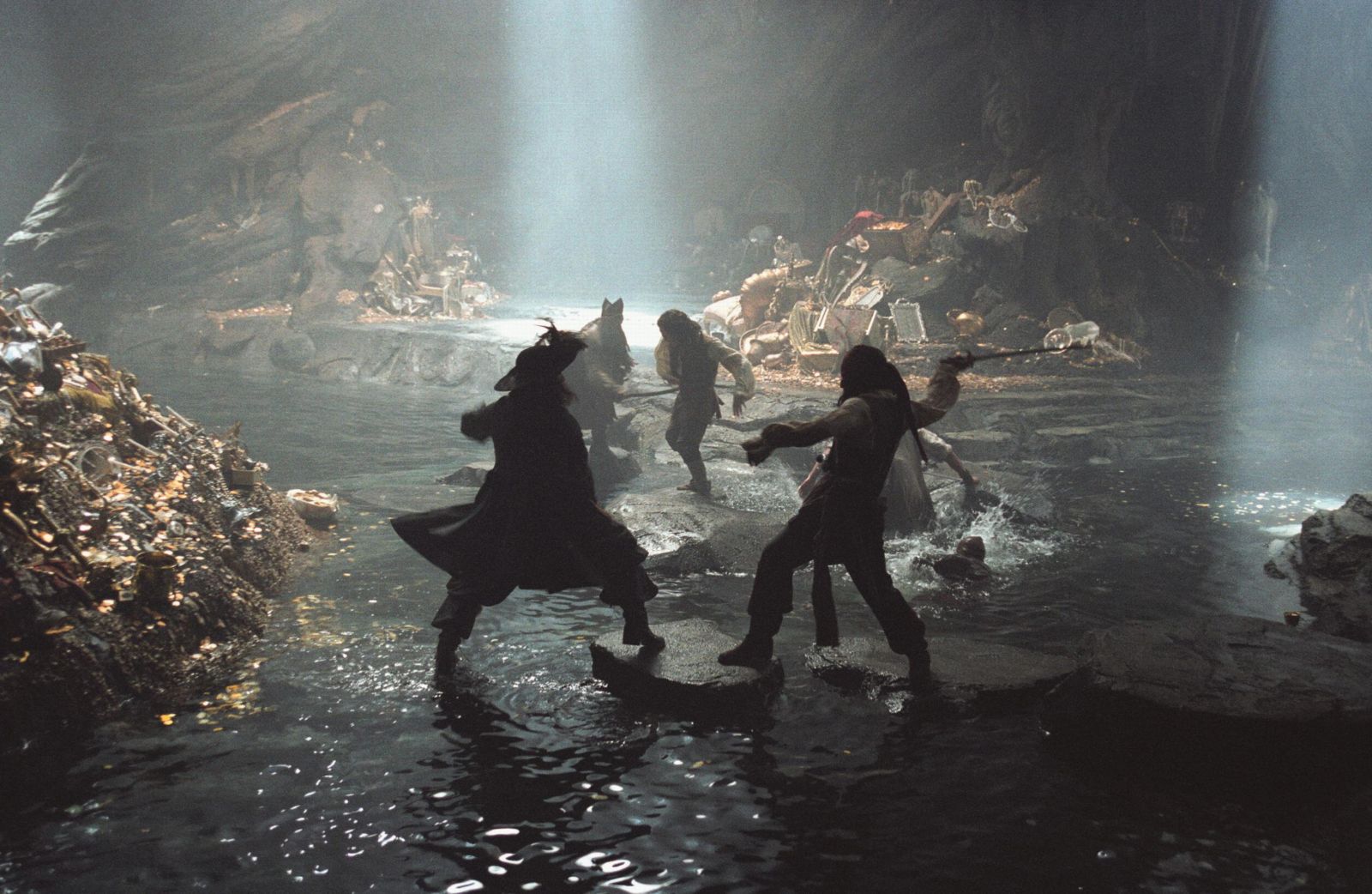 Singapore Sword Slashers-
This scene of the Pirates of Caribbean Franchise took place in Singapore. This one is a great and epic fight of this franchise as it consists of guns, fist-fights, and even significant fireworks to contend with. Tight from all this fight also there was a fantastic sword fight too in this which at last leads this scene with some incredible views and again Jack being lucky and recovering from the mouth of death.
Also Read- Pirates Of The Caribbean 6: No More Johnny Depp As Jack Sparrow, He Won't Return Back!

The Navy Get A Spook-
Again this fight scene is always remembered fight scene of the franchise. The Curse Of The Black Pearl fight scene is still the best one on one brawls fight of the sequels of the movie. This fight is the nighttime fight in which the only and the only real light is the moonlight which even included the gunfights with it too.
Sparrow Meets Salazar-
Now talking about the fight and the best moment when Jack was going to be dead is when Jack Sparrow meets Salazar and a fight broke out. This was a classic sword fight, and yes, here again, Jack was lucky enough to survive it once again. Although at last of the battle there were enough positive vibes to take away.
And as you all know, Jack is known for entertaining people even in worst to worst time, and he does it very well every time.