No matter what type of shows you like, or what personality you own – we all want to sit back and laugh occasionally. Sitcoms are what bring friends and family together, are great to watch anywhere, , and the best of all, they make one chuckle with delight – this is the kind of positivity we aim for during the pandemic. All you need to enjoy these laugher-filled shows is a good internet package that will make sure that your streaming is not interrupted. So, if you are looking for a high-speed internet connection, then check out Charter Internet because it comes with incredible internet speeds and unlimited data, allowing you to stream as many shows as you like. With that said, let us discuss the list of binge-worthy shows that we compiled based on reviews, rating, and popularity.
F.R.I.E.N.D.S
This show gave birth to the comedy we see today – it has set the bar high and has been the highest-grossing sitcom up to date with Gen Z hooked onto it even though it came out twenty-six years ago. Friends is the ultimate classic sitcom, which is the solution to a stressful day, a breakup, a bad day at work, or just for laughs-sakes during lunch. The ten-season series highlights the life of six friends who meet up and Central Perk and navigate through life's happenings. 
Rating: 10/10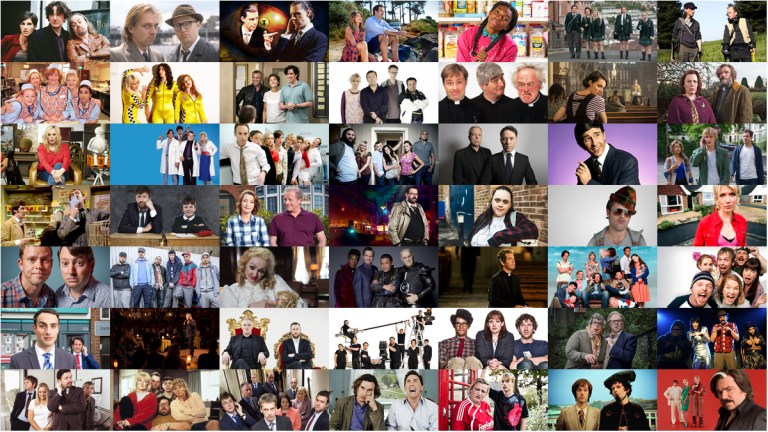 The Big Bang Theory 
That one show where intelligence meets humor and displays famous brilliant minds such as Stephen Hawking, Bill the Science Guy, Elon Musk and so many more. The show revolves around scientists, discoveries, and non-stop comic comedy to have you crying with laughter. The show is addictive and gained so much fame that it was adapted into a spin-off series called Young Sheldon. 
Rating: 10/10
The Simpsons 
Light comedy but perhaps the pioneer of adult comedy animation shows, this show of yellow people is the longest-running American cartoon show to date. It will also have a pandemic season in 2022 and we are all for it. Moreover, The Simpsons is also a hilarious movie and has been made into many app store games. 
Rating: 8/10
Family Guy 
This is a cartoon sitcom for adults following the life of Peter Griffin and his weird family, with a talking dog and a cussing baby. The crossovers, jokes, and plot lines throughout the seasons are everything. Trust us; you will never get bored of this cartoon. It also has references to all our surroundings from politics to drama, and celebrity roasts will leave you in laugher fits!
Rating: 9/10
Jane the Virgin 
This is by far the best Spanish sitcom up to date! It even has a 100% rating on Rotten Tomatoes – yes, it is that splendid! It follows the life of a woman who has the goal of saving herself until after her marriage and one day she learns that she is pregnant! Confused to as how that happened, she further gets to know that the gynecologist accidentally inserted a rich hotel owner's semen in her! Talk about being dramatic. The show is a modern time masterpiece. 
Rating: 9/10
Brooklyn Nine-Nine 
Who thought that a couple of officers in a precinct would have boring lives? From solving murder mysteries to arresting men dressed up as giant bananas, the show revolves around the life of detectives and their individual, comic-comedy personalities – each of which has us down in fits. The show is currently renewed for its final season and so it is the perfect time to start watching it!
Rating: 8/10
Modern Family
One misfit family and their take on life – this show is as relatable as it gets. It tackles the daily modern family life issues that each of us has either dealt with or is dealing with. The humor aspect is top-notch and on days one is feeling low, this show is what will cheer you up!
Rating: 9/10
How I Met Your Mother 
The show is about a father narrating a story to his son and daughter about how he met their mother. The entire show is based on Ted's narrations and it is a chuckle-filled ride of emotions with great actors and a super unique plot. The show with numerous seasons and has gained immense popularity worldwide. 
Rating: 8/10
New Girl 
Imagine being the new girl who moves in an apartment with three guys and starts a whole new life- and oh, ends up falling for one guy as well – the one she hardly gets along with! This show has all the clichés but the humor is so much on point that it is still fun to watch. Moreover, Jess is the cutest next-door girl with bangs you would want to embrace on your screens. 
Rating: 7/10
Malcolm in the Middle
Truly a must-watch for all middle children, this show is a classic that revolved around the life of Malcolm, the middle brother whose life was always bossed around. The elder brother got whatever he wanted because he was the eldest and the youngest was the most loved, so he had that going. Malcolm, on the other hand, was crushed between having to act as the eldest, and care for the youngest. Even though the show aired in the '90s, it is still a must-watch! 
Rating: 8/10